Vourvourou, Sithonia Halkidiki
5 km from Ormos Panagias, through a pine street, meet enchanting Vourvourou. 
This is a great location with many color compositions of green and blue. First you find the Livari a fair lagoon and then the sea of Vourvourou is extended, is surrounded by many small and big islands which render it a safe natural port. The miracle that is named Vourvourou culminates in Karidi, a silver beach with the pines spread over the sea.
Vourvourou is a holiday resort of Sithonia municipality and constitutes a village in the municipal district of Agios Nikolaos in the municipality of Sithonia Halkidiki.
The area produces olives, oil, honey, raki, wine and fish.
Sithonia peninsula, Halkidiki Greece
Sithonia is the central Halkidiki's peninsula, possessing all prerequisites for a tranquil and active vacation. Night owls aren't neglected either since Sithonia disposes of beach bars, although not in numbers characteristic of Kassandra. Anyhow, if you are a fan of a splendid and diverse nature, Sithonia is going to delight you.
There is a wide range of places tourists can choose for their base, campgrounds as well, and all of them are enchanting in their own way. Whether you visit Neos Marmaras, Agios Nikolaos, Vourvourou, Metamorphossi or any other resort or village, you're sure to be enthusiastic with its architecture and atmosphere.
Among the most interesting places to visit on Sithonia is the village Parthenonas. Situated on the slopes of Mount Itamos, it features stone houses, likable taverns, a museum, sea view and especially beautiful sunsets. A perfect stop for mountain hikers.

Area beaches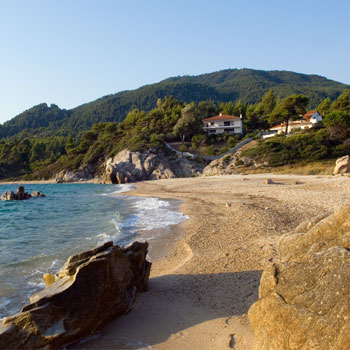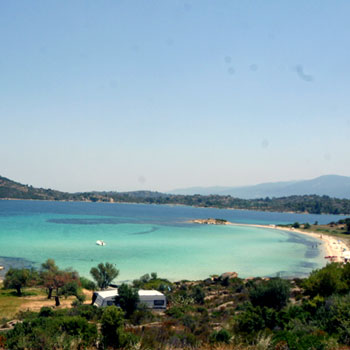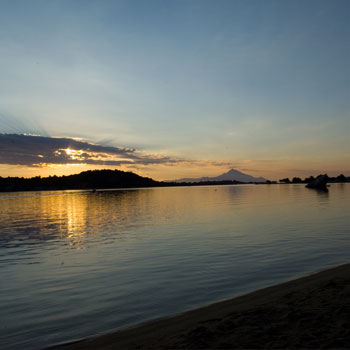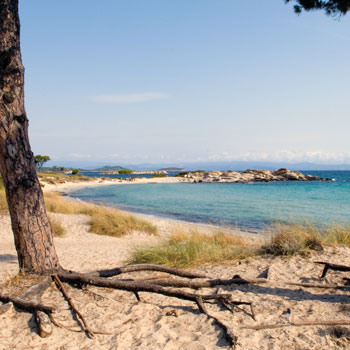 Islands
Opposite Vourvourou and a short distance from the coast is a cluster of nine islands, with the most important to be Diaporos.
Photos of Vourvourou Sithonia